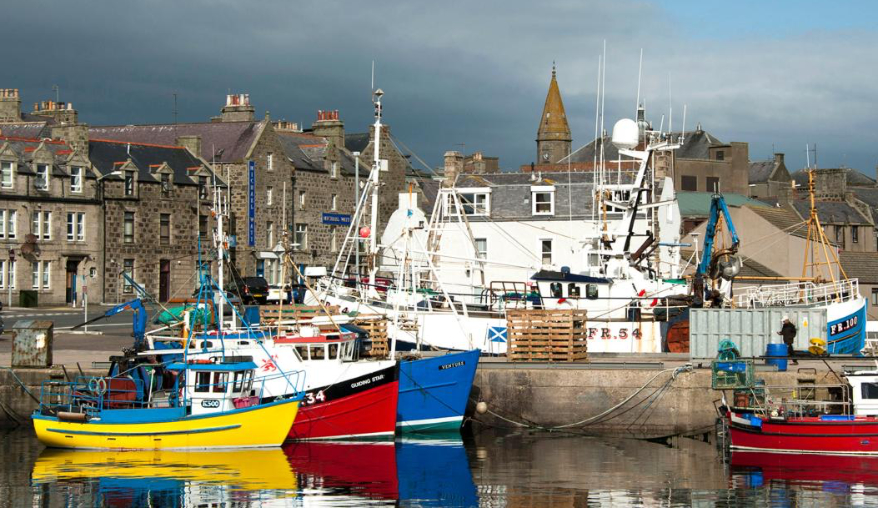 How Nilsen controlled his own legacy
Mass murderer Dennis Nilsen, who confessed to killing 15 or 16 young men, but was only charged with six, is firmly established as one of Britain's most notorious criminals.
His name is coupled with American Dr Crippen, war-time reservist policeman John Christie, the moors murderers Ian Brady and Myra Hindley, Yorkshire Ripper Peter Sutcliffe, Gloucester-based builder Fred West and family GP Harold Shipman.
People who weren't born at the time of Nilsen's arrest in February 1983 may not recognise his name, but they know about the killer who stalked and strangled young men, boiled human heads in a saucepan and blocked his drains while using his toilet to flush away the remains.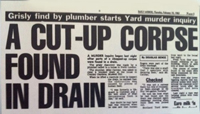 He was caught, like so many killers before and since, because of his inability to dispose of his victim's bodies some of which, earlier in his killing spree, he had buried under his floorboards, roasted in bonfires or dumped in public waste bins.
Such sensational crimes are a magnet for TV documentaries and there's been a string of them focusing on different aspects of the case, the last one of which, broadcast in 2022, is still available on BBC iPlayer.
It's probably the best, is in three parts and tells the story from a homosexual point-of-view. Earlier, there had been a three-part, largely factual, ITV mini drama series with David Tennant 'starring' as the killer. Does all this mean we've heard the last of Nilsen? Probably not.
What is it about this disgusting case that makes it worthy of continued attention? His killing raged unchecked between 1978 and his arrest in 1983 as he focussed largely on London's gay community and the pubs they frequented in Soho and Camden Town.
His years of uninterrupted murder illustrate aspects of London life in the early 1980s, along with its homophobic police force that repeatedly failed to follow up clues that would have ended his killing long before a blocked drain led to his arrest.
It was after the Falkland's conflict, the time of AIDS, the start of compact discs, the success of Dire Straights and the launch of breakfast TV. These were the early years of what were to become Margaret Thatcher's ten years as prime minister.
Before he killed, Nilsen had been a molested child, a troubled teenager, army chef, probationary police constable, security guard and civil servant. He was intelligent, literate, argumentative, dogmatic and obstinate.
Part of him enjoyed being the centre of attention and he relished being in the headlines, notably at the time of his trial. He later produced written rants that were smuggled out of prison, and replied to the letters he received.
Home Office attempts to block the broadcasting of a TV interview kept him in the headlines, as did their refusal to release any of his private papers, up to four thousand pages.
From the moment he was arrested and driven to Hornsey police station, Nilsen never missed an opportunity to influence public opinion.
Nine police interviews spread over 31 hours became the basis of the case against him, long passages were read to a packed Court No 1 at the Old Bailey. After he was sentenced he was interviewed by the writer Brian Masters whose book, 'Killing for Company' became the basis of the three-part ITV drama series.
Almost everything we know about Nilsen came from the man himself, what he told the police or explained to anyone prepared to listen. Although some of his words defy logic, no one has seriously challenged them.
A handful of graphic incidents from his Scottish childhood in Fraserburgh (pictured above) make up part of the story. Descriptions of his life as an army chef are vague, unconvincing and don't begin to explain how a homosexual survived in a fiercely aggressive macho, military community.
Equally bizarre are the inconsistent and unexplained memory lapses just before what became the next murder. When in the morning after the night before he discovered yet another corpse, as often as not throttled with the victim's own necktie, he blandly blamed alcoholic amnesia.
That doesn't tie in with the alleged respect he claimed to feel for his victims, treating them with reverence and masterbating over their bodies before cutting them up and hiding them under his floorboards.
As Nilsen was only charged with six murders, we will never know exactly how many he killed. In the TV interview which has a link in the next column, he said he made up the number '15 or 16' to keep the police happy.
Nilsen, who as an inmate of Full Sutton Prison in Yorkshire, died aged 72 in 2018 following an operation for a ruptured abdominal aortic aneurysm.
His depraved crimes are eclipsed in terms of quantity by Greater Manchester GP Harold Shipman, convicted of murdering 15 of his patients by overdosing them with diamorphine, but probably responsible for 218 and possibly up to 250. They are eclipsed in depravity by builder Fred West, whose sexually-motivated murders involved the rape, bondage, torture and mutilation of an unknown number of women at Cromwell Road, Gloucester.
Both Shipman and West committed suicide. Shipman hanged himself in his cell at Wakefield prison; West, on remand at HM Prison Birmingham for the 12 murders with which he was charged, died by asphyxiation using an improvised rope made from a blanket and tags stolen from prison laundry bags.
Dr Crippen, war-time reservist policeman John Christie killed six women, but was only charged with the murder of one, his wife; the moors murderers ,Ian Brady who was found guilty of three murders, and Myra Hindley, who was found guilty of two; and Yorkshire Ripper Peter Sutcliffe who was found guilty of 13 killings and seven attempted murders.
Further afield, other comparisons can be made. In the United States, Gary Ridgway confessed to murdering 71 women. American gay killers include John Wayne Gacy, who had 33 victims, and Jeffery Lionel Dahmer who, with 17, is frequently compared to Nilsen. Andrei Chikatilo, dubbed the Butcher of Rostov or the Red Ripper, was convicted of murdering 33 women.
Currently at the top of the list in terms of quantity with 138, however, is Luis Alfredo Garavito, or La Bestia, who targeted street children in Colombia. He was originally sentenced to 1,853 years in prison, reduced to 22 after he helped police with their inquiries.
Ridgway was spared the death penalty in a plea bargain in which he revealed the whereabouts of still-missing women. Gacy and Chikatilo were both executed in 1994, the same year in which Dahmer was beaten to death by a fellow inmate in the Columbia Correctional Institution.
*****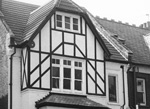 Nilsen's flat in Cranley Gardens. He was arrested after the drains became blocked with human remains. Earlier he operated from an address in Melrose Avenue
Part of the Channel 4 interview
with Nilsen that the Home Office
unsuccessfully tried to ban. Transmitted in 2010. Not for the squeamish
Nilsen pleaded not guilty
to the murders of:
Kenneth James Ockenden
in December 1979;
Martin Brandon Duffey
in May 1980;
William David Sutherland
between July and October 1980;
Malcolm Barlow
in September 1981;
John Peter Howlett
in March 1982; and
Stephen Neil Sinclair
in January 1983
He was further charged with the attempted murders of:
Douglas Stewart in 1980
and Paul Nobbs in 1981