Old journalists
never die,
they turn
into
teachers
and writers
The so-called Enfield Poltergeist was at one time hailed as the best documented activity of its kind in Europe. Perhaps inevitably, it became the subject of a feature film, a mini-TV series and a number of documentaries with another on the way. Together these have turned it into a mockery of paranormal activity. When the Daily Mirror broke the story in 1977 strange things certainly were going on in the Green Street house. Read the views of someone who was there
The conflict between Russia and Ukraine is the closest the world has come to a nuclear war since the Cuban missile crisis of 1962. Russia's strong man Vladimir Putin has spent years building his country into a world power based on its vast gas and oil reserves. In choosing to invade Ukraine,  ostensibly to make this independent country once more part of Russia, he not only threatens his own future, but also that of Russia's which he has slowly built with cunning, care and skill. As I write talks of a cease fire are under way in Turkey.
Minutes after he was arrested in 1983, the innocuous looking civil servant Dennis Nilsen admitted killing 15 or 16 men. He's been in and out of the news ever since with a three-part ITV series starring David Tennant in 2020, a Netflix documentary the year after and now a BBC2 three-parter.
I was on the Daily Mirror at the time and after breaking the story I collaborated with Brian McConnell and  wrote a book about Nilsen's four-year killing spree. It's been updated as an eBook, two new chapters added and the case viewed from today's perspective. To get a copy follow this link.
At least

that's my story

and I'm

sticking to it
Lockdown was no fun for anybody, but was particularly awful for those with health issues, the aged and those that live alone. Creative Writing  helped many people, and Creative Writing that I mean anything beyond your shopping list or a letter of complaint. I ran some successful Writing for Wellbeing courses on-line during 2020, and may do more later this year. Writing can  help many people, those recovering from illness, for example, bereavement or divorce. Here's some tips on here how to get started.
Like the taste of supermarket potatoes, Sunday-night television and the froth on a pint of beer, journalism isn't what it used to be. But there are still some great reads and I've collected a few of my favourites here.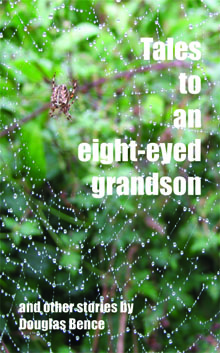 No case-bound copies left unfortunately, but I have a few paperbacks which are outrageously overpriced on eBay. Otherwise follow this link to Amazon for an eBook