Old journalists
never die,
they turn
into
teachers
and writers
The so-called Enfield Poltergeist was at one time hailed as the best documented activity of its kind in Europe. Perhaps inevitably, it became the subject of a feature film, a mini-TV series and a number of documentaries with another on the way. Together these have turned it into a mockery of paranormal activity. When the Daily Mirror broke the story in 1977 strange things certainly were going on in the Green Street house. Read the views of someone who was there
When back in 1967 the South African heart surgeon Christian Barnard performed the world's first  heart transplant,  he probably realized the consequences of his trailblazing operation. He undoubtedly paved the way to save lives through transplant surgery, but did he foresee the organ harvesting that now goes on? Some of it both necessary and ethical, but much of it sadly evil and sickening? Attempts to expose the guilty have made next to no progress in over twenty years
Minutes after he was arrested in 1983, innocuous looking civil servant Dennis Nilsen admitted killing 15 or 16 men. He's been in and out of the news ever since with a three-part TV series in the summer and another documentary expected in 2021.
Brian McConnell and I were on the Daily Mirror at the time and after breaking the story we went on to write a book about Nilsen's four-year killing spree. It has just been updated as an eBook, two new chapters added and the case viewed from today's perspective. To get a copy follow this link.
At least

that's my story

and I'm

sticking to it
Lockdown is no fun for anybody, but is particularly awful for those with health issues, the aged and those that live alone. Creative Writing can help, and by that I mean anything beyond your shopping list or a letter of complaint to BT. I ran some successful Writing for Wellbeing courses on-line during 2020, and may do more later this year. Writing  helps many people, those recovering from illness, for example, bereavement or divorce. Here's some tips on here how to get started.
Like the taste of supermarket potatoes, Sunday-night television and the froth on a pint of beer, journalism isn't what it used to be. But there are still some great reads and I've collected a few of my favourites here.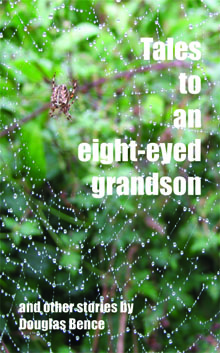 No case-bound copies left unfortunately, but I have a few paperbacks which are outrageously overpriced on eBay. Otherwise follow this link to Amazon for an eBook