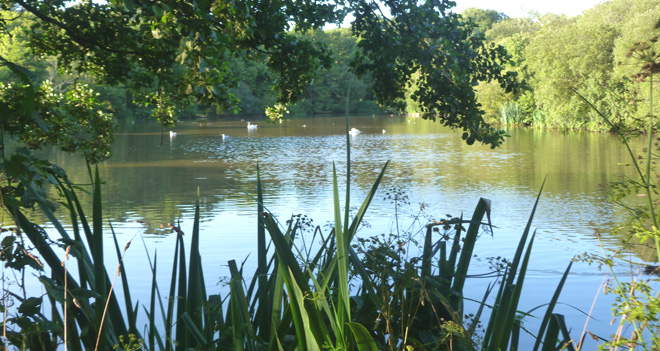 Write your way from lockdown
If you haven't strung two sentences together since you were at school, start with something simple like a Limerick or Haiku. There are three examples on the right to help you get started.
     Be more ambitious if you're used to writing, simply decide whether you want to fill the page or computer screen with fact or fiction.
     Creative writing can be surprisingly therapeutic. It can help people recover from illness, surgery, bereavement, divorce or depression.
     Although some of the inspiring people who've come to my  classes have explained what writing had done for them, the example I sometimes use involves a stage play, 'The Two Worlds of Charlie F'.
     This was written by veterans from the conflicts in Afghanistan and Iraq who were encouraged to use writing to help them overcome the physical and mental injuries they'd suffered.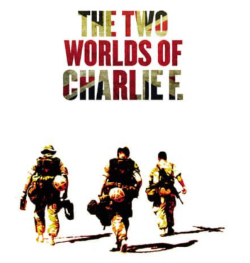 When they went to the impresarios of London's West End nobody wanted to know, but the Royal British Legion saw the power of what they'd written and helped them financially. When their writing was finally staged the play was a sensation and enjoyed national and international tours.    
     It is not always clear what Creative Writing is, particularly when academics  use the words as their own, add capital letters and throw textbooks at it as if it was a subject like Environmental Science or Physics.
     My own definition of Creative Writing is that it any writing outside a shopping list, a complaint about your electricity bill or a note in a card to a great uncle in hospital. Many people haven't written anything outside of those constraints since they were school.
     In the spring of 2020 I ran two courses for the WEA called 'Writing for Wellbeing'. While the sessions did 'what it said on the tin', the course title didn't appeal to me, but that wasn't a problem. A variety of interesting people arrived on-line to see what it was all about. Some of them had been trying to write for years, but had never managed to get started. My aim was to take individuals who might not have written anything remotely creative and lead them in small steps to the point where they could at least contemplate writing a professional looking short story of up to two thousand words.
     We started with simple verses: haikus, Clerihews and Limericks, examples of which are shown on the right.
     Haikus come from Japan and comprise three lines, the first of five syllables, the second of seven and the third again five. They are deceptively simple, have surprising depth and can make you think and see familiar things differently. The three lines together are said to represent what a Japanese-speaking person could say in one breath.
     Clerihews are more flexibile. They were invented by Edmund Clerihew Bentley when he was a 16-year-old schoolboy in London. They contain four lines, the first being a person's name, invariably someone famous who is easily lampooned. The remaining three lines tell the story, the second line rhyming with the first and the last two lines with each other. 
      Most of us can recite Limericks from memory although many of these are too vulgar for general use, including those written by the Scottish master poet Robert Burns. They comprise five lines using the rhyming pattern AABBA, in which the first, second and fifth lines rhyme, while the third and fourth lines also rhyme, but they're shorter with  a different rhyme.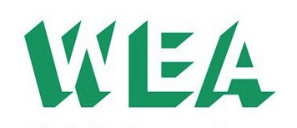 Traditionally they start with 'There was an old/young man/women from somewhere'. The block to avoid stumbling over is to pick a place that has plenty of words that rhyme. Steer clear of Launceston, Lostwithiel and
     Writing and sharing these by reading them out loud not only made people laugh, it boosted everybody's confidence.
     Next we read some of Charles Causley's poetry and looked at the ballad form, which he frequently used to tell stories. Everyone had a go before we moved on to monologues, dialogue and descriptions of objects and locations like my picture of St Andrew's pond above close to where I live.
     Give it a try. You'll surprised how easy it is to get started, and how rewarding when you've produced your first ditty.
This is Michael Rosen's famous monologue 'No Breathing'. Not only good writing, but superb acting and mime. My schoolteachers were pretty bad, but not as bad as Michael's